On November 15th an election will take place to decide who will become the Police and Crime Commissioner of your local police force. There will be one Commissioner for one county, for example Merseyside or Devon and Cornwall.
Kiron Reid, a law lecturer at the University of Liverpool is amongst the candidates running for the Merseyside position.
The Police and Crime Commissioner (PCC) role will include such things as overseeing the budget of the force, monitoring the progress of the force and holding the Chief Constable to account.  The idea is to make the police force more accountable and to listen to the public and take their views on board.
"The real change is the fact that the one person, the PCC, can have an affect on policing"
Kiron explains that the reform will not necessarily bring about a huge change in what we see in policing, but does alter how we as the population can have an affect on it.
"Currently we have police authorities that are committees in each county that scrutinise the police. The government is scrapping those and are putting one person in charge who will be elected.
"The real change is the fact that the one person, the PCC, can have an affect on policing more than at present because it is the one person rather than a collection of people. A group of people may have different views.  The police and the views of that one elected representatives can have a real impact."
Why then, does this change affect students so much? If the change appears to be in the organisation of the police force, what do our votes really achieve?
"Firstly, an elected position has been introduced in order to make the police force more accountable. Voting gives them a mandate, a right to rule. It therefore also gives those who vote a chance, a right, to voice their opinions and challenge if they believe a challenge necessary."
"Complaints about students are the big issue"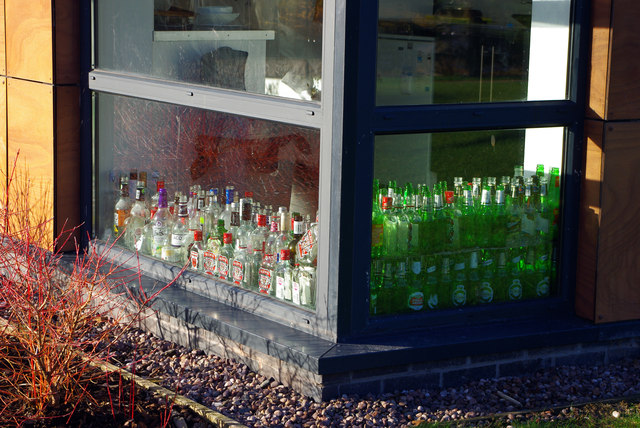 Reid also emphasises the need to get a student point of view across as this is increasingly important in a city such as Liverpool, where the student population is so big and where students are a major cause of complaint.
"If you think about what's popular in most areas then certainly in areas with student populations, complaints about students are the big issue. This might not reflect, certainly in its entirety, the behaviour of students.
"If this becomes the kind of election where the candidates play on what is popular in order to get elected, they might for example take quite an anti-student stance. There is therefore the danger that if it is based on listening to the electorate, and the only electorate that express an opinion are the ones complaining about students, that  this could lead to an imbalance and students may be ignored.
"In the areas like Wavertree or Aigburth or Kensington where students live the police will get more complaints about students. I think genuine crime like drugs, robbery and car crime is actually much more significant.
"This election gives them [the students] the chance to say to me or to the politicians who are standing that they want to represented and not just to be complained about."
"I don't think this election should be about a party political platform"
Reid is standing in this election as an Independent, despite being a Liberal Democrat activist. "I don't think this election should be about a party political platform" he says.
He is therefore campaigning without the support or without the facilities of a political party. "Me and a few friends, some students have volunteered some graduates are helping, are doing all that we can to promote my campaign."
The Police and Crime Commissioner elections represent a major change in the way this country is policed and by making it an elected position it gives us a real chance to have our say.
Merseyside Police was founded in 1974 and polices a population of approximately 1.5m people. The force is split into six Basic Command Units (BCU's) each overseen by a superintendent.
To vote in this election you must be registered. Voters can still register and have until the 31st of October to do so.
Contact information
Reid is happy to answer any questions or queries from students.
00 44 (0)151 7340707